Description
A heavy duty, time-saving ball diamond groomer
The RotoRake's (Hyd) bi-directional rotor allows for operation in both directions. Features a 25 degree angle and 28 degree tilt for easy swaling and ditching.  Dual-motor design delivers 40% more torque and eliminates outside bearings and chains.
The RotoRake also features a floating rotor design with road-grade mini carbide teeth, ditch cutters and side shields. The RotoRake can be used on a three point hitch or skid steer hitch systems.
Specifications
Working widths of 72″ or 84″
Height: 30″
Weight: 72″: 1100 lbs, 84″: 1200 lbs
Rotor Torque @ 2500 PSI: 550 ft-lbs
Hyd GPM range: 20-30
(P.T.O.) 540 RPM, CAT I and CAT II Hitch
3000 PSI maximum
Rotor Speed: 300-600 RPM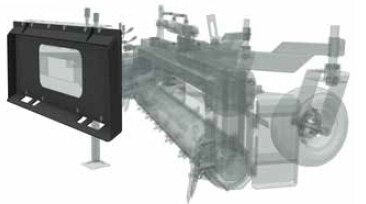 OPTIONS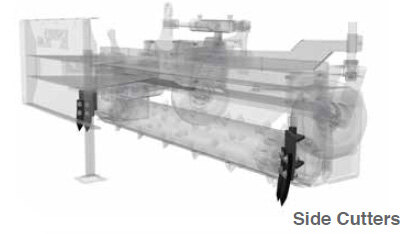 Side Cutters
Pin on front or rear depending on desired direction of travel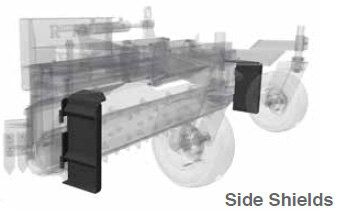 Side Shields
Pin on front or rear depending on desired direction of travel
Box-grading application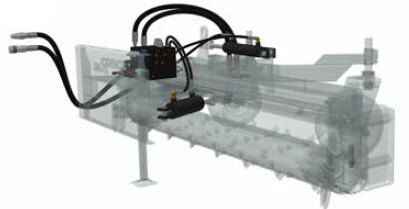 Remote-Controlled Hydraulic Kit
Six function electric controls required: Rotor FWD/ REV, Angle Left/Right, Tilt Up/Down
Holding valves with cross line protection on angle and tilt cylinders
Anti-cavitation protection on rotor motors